Need a new tenant for your Auckland property?
Look no further than Renthub's dedicated leasing team
↓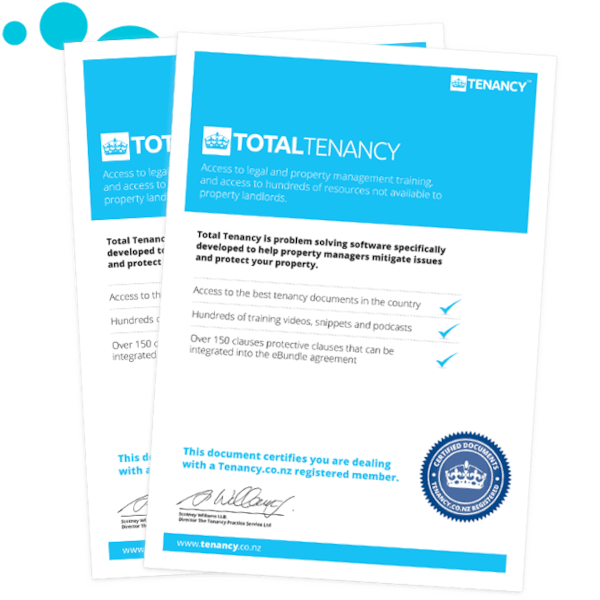 Save yourself money and headaches when Renthub finds your tenants
Advertising yourself on Trade Me will cost you a minimum of $299 for a Gold Featured ad.
For $209 +GST Renthub will advertise your property as a gold listing on Trade Me and realestate.co.nz (not available for self managing landlords to advertise independently).
These are the two biggest listing portals in New Zealand.
Finding tenants can be hard work, especially if you're busy doing other things (like working, running a business or spending time with your family).
Not only that but making sure the tenants are reliable and trustworthy can also be a challenge.
Changes to the Residential Tenancys Act now mean than it's extremely difficult to move tenants on if you need to.
Watch the video below to find out why engaging a professional property manager to secure your next tenant is a no brainer!!
Why do you need a tenant finding service?
So how does Renthub's tenant finding service work?
There is a 9-step process to finding you a tenant for your property.
Although that may seems like a lot, we've done all we can to make sure that it's as hassle-free for you as possible.
2 - Notification
We notify our tenant database that your property has come on the market and advise when tenants can view and how to apply.
3 - Advertising
We advertise your rental property online at www.renthub.nz, www.realestate.co.nz and www.oneroof.co.nz.
Realestate.co.nz is the 2nd highest property listing portal in New Zealand and is unavailable to private landlords to advertise independently.
We also load a featured listing on trademe.co.nz (Trade Me listing RRP up to $299 but you receive a substantial discount through Renthub).
If you would like a 'For Rent' sign outside your property this can be arranged at a cost of $99.
4 - Viewings
We conduct viewings. For property viewings, we run a blend of open viewings and individual appointments for potential tenants, working in with your current tenants.
Our viewings are held at times that work for prospective tenants such as lunchtime after work and on Saturdays. During viewings we always accompany tenants, leading them through the property and pointing out the features of both the property and the area.
Tenants are never given a key and we keep a register of all people who come to view.
We also offer the option for tenants to view a walk-through video, this is great for time poor tenants or for those who are overseas. It enables them to view the property online to get a feeling for the property without having to physically see it. Once they have seen the walk-through video a viewing is arranged. The cost for this service is $89 plus GST.
5 - Feedback
After each viewing you are sent a quick report on how many attended viewing plus any feedback that we may have been given.
6 - Tenant application and selection
Once a tenant has viewed the property, they are sent a comprehensive tenancy application to complete.
We capture a lot of details on this form just in case we need to refer back to it in future.
We then shortlist the tenants based on our discussion with you when the property was listed.
Once you give the go ahead to proceed, we complete thorough credit and reference checks.
The cost for background checking, credit checks and reference checking is $25 plus GST per applicant that will be named as a tenant in the agreement. The decision of which tenant to choose is yours in consultation with us.
8 - Tenancy agreement
The next step is for a robust tenancy agreement to be completed on your behalf.
This agreement has a number of clauses to protect you as the landlord and is updated regularly to ensure it stays compliant with the Residential Tenancy's Act.
9 - Ingoing property Inspection and key handover
Completing the ingoing inspection with your tenant is a good opportunity for you to point out any particular quirks of the property and also gives you a chance to start to build a relationship with the tenant.
If, however you would like Renthub to do this inspection on your behalf please contact us to discuss our property inspection service.
If you prefer to be 'hands off' with the property then why not have a look at our property management services.
Tenant finder service pricing and inclusions
(prices exclude GST)
One off tenant finder service charge
Featured listing on two sites.
This includes a GOLD FEATURED ad on Trade Me.
Save $105 plus!! Advertising yourself on Trade Me will cost you a minimum of $299 for a gold ad.
Credit and reference checking prospective tenants using a robust checking system
$35 per tenant named on the agreement
Want Renthub to find your tenant? Contact us here:
Why list your property with Renthub?
Property advertised on renthub.nz
Property advertised on realestate.co.nz
Property advertised on oneroof.co.nz
Property advertised on trademe.co.nz
Property advertised on Facebook (with your permission)
Property sent to Renthub's tenant database
Access to Renthub's tenant profiles
Video walk through option
Comprehensive tenant and reference checking completed
All paperwork completed on your behalf
Bond sent to Tenancy Services on your behalf